Luna Ski Jacket Serenity Blue – Women's
You asked, and we listened. We created Luna by combining the most popular features of Halo and Felicity. A very clean and minimalistic anorak, still with a neck zip to get some cold air on hot days. A chest pocket and side pockets give you plenty of space for everything you need to bring to the slopes. The jacket is also slightly longer than the Halo and Felicity jacket.
Technically, the jacket is full-featured with all you need; Snow lock, lift pass pocket, 15k breathability, and 15k waterproof are just some of the features. 60 grams of body insulation (40 grams in sleeves) make it suitable also for colder days.
This garment runs true to size; we recommend choosing the size you usually wear. The model is 175 cm and wears size M. Please see our size chart here.
Product Features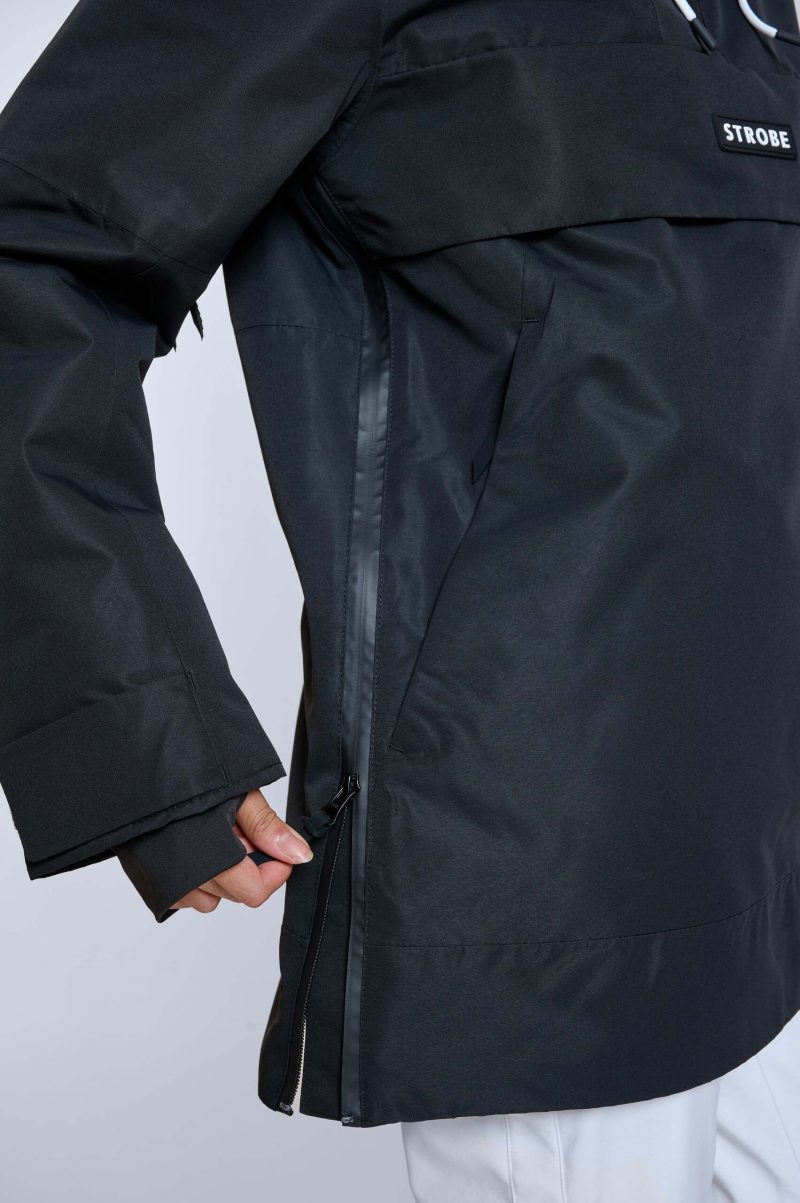 3-way ventilation zip for easy access
Zip all the way to the bottom when taking the jacket on/off, and easily cool down during riding by opening up under your arm pits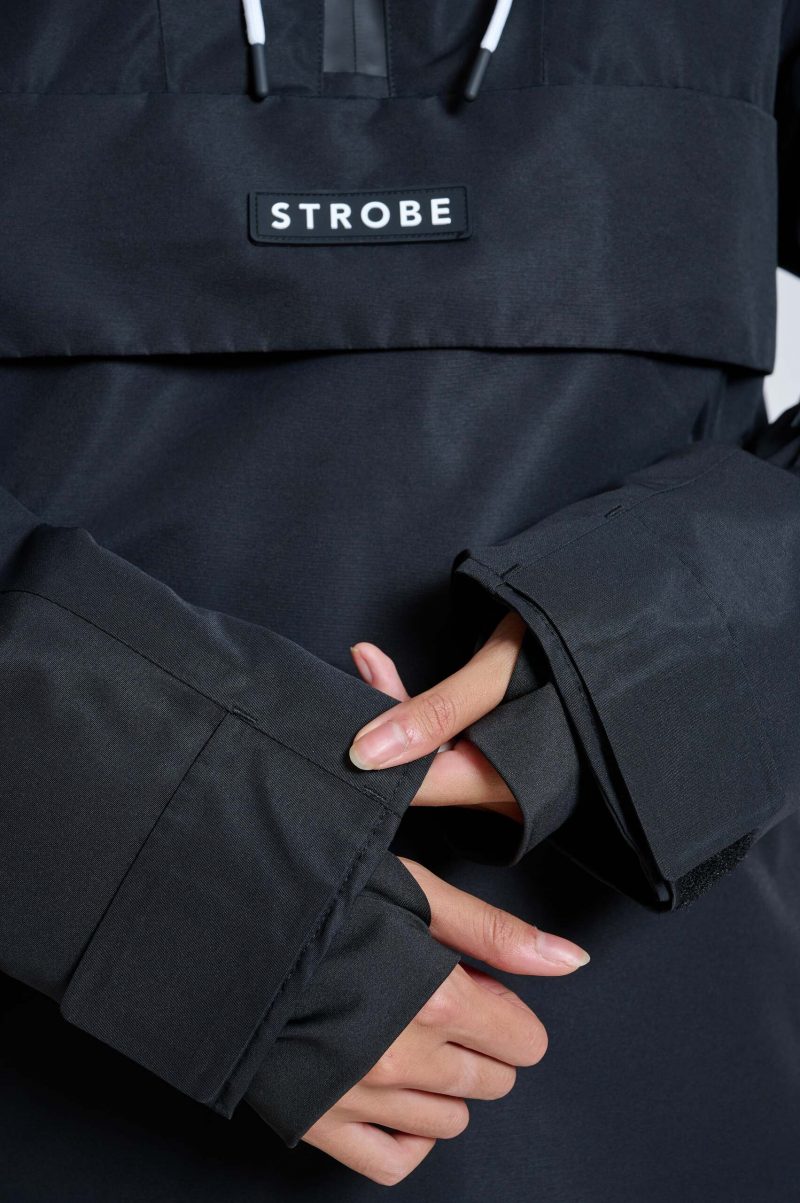 Cuffs & wrist gaiters
Oversized adjustable velcro cuffs that stays in place & wrist gaitors with thumb hole that keeps unwanted snow out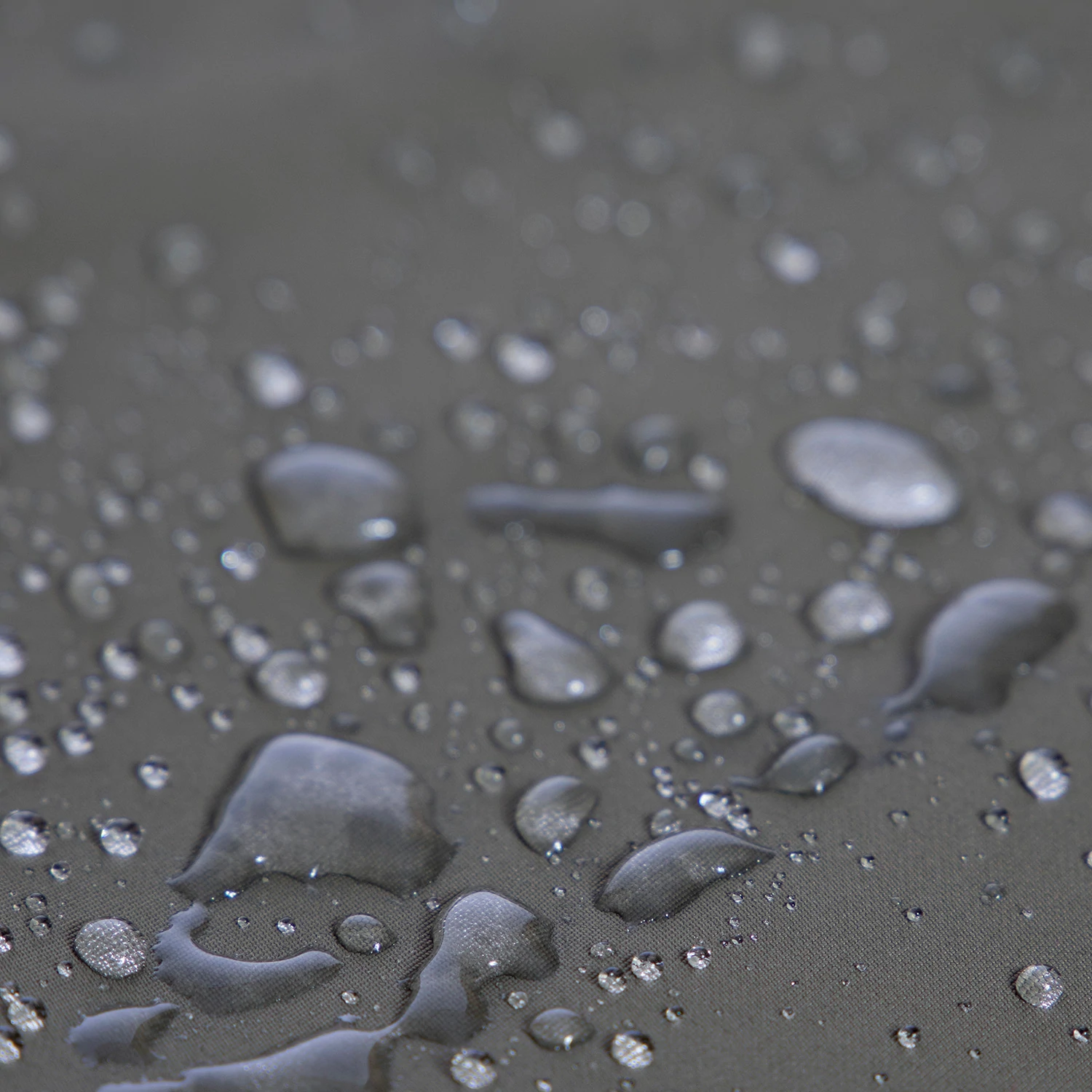 Outstanding materials
Durable shell fabric in 100% recycled Polyester Taslan and Eco-friendly bionic finish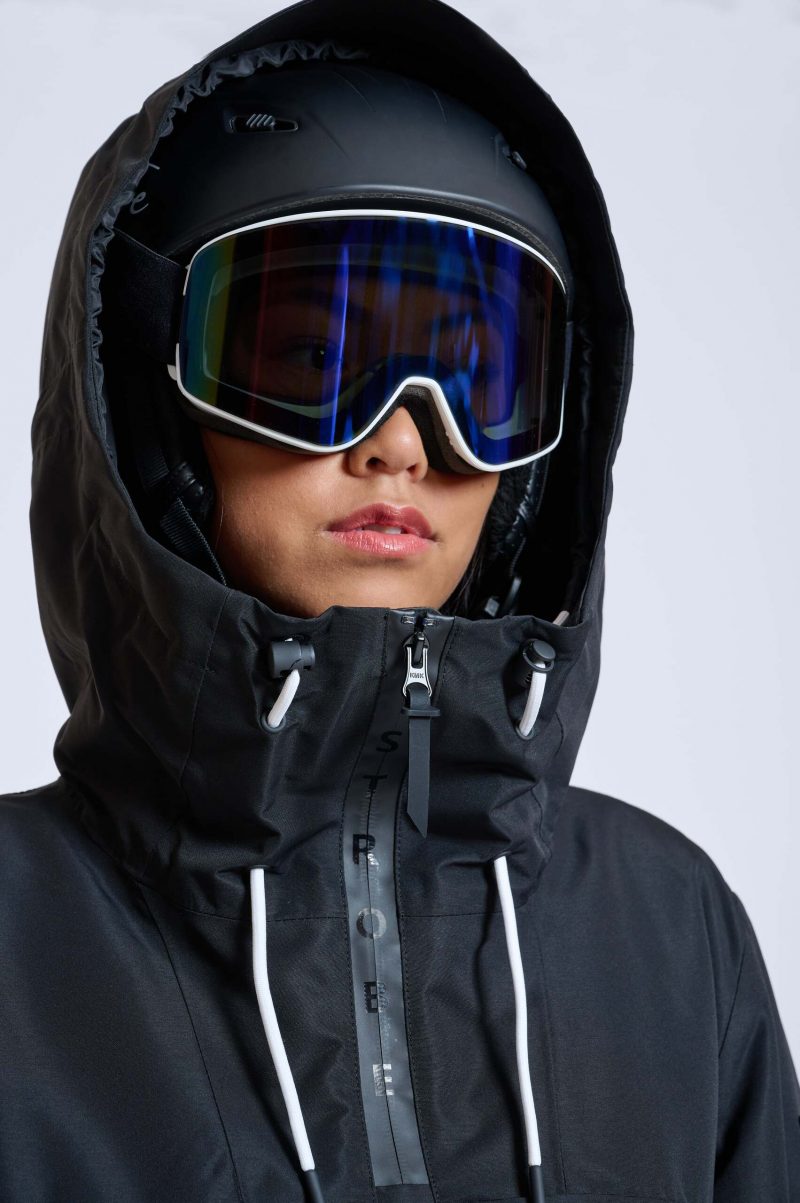 Helmet-fitted double-adjustable hood
The hood is large enough to fit a helmet under, and can be easily resized in the back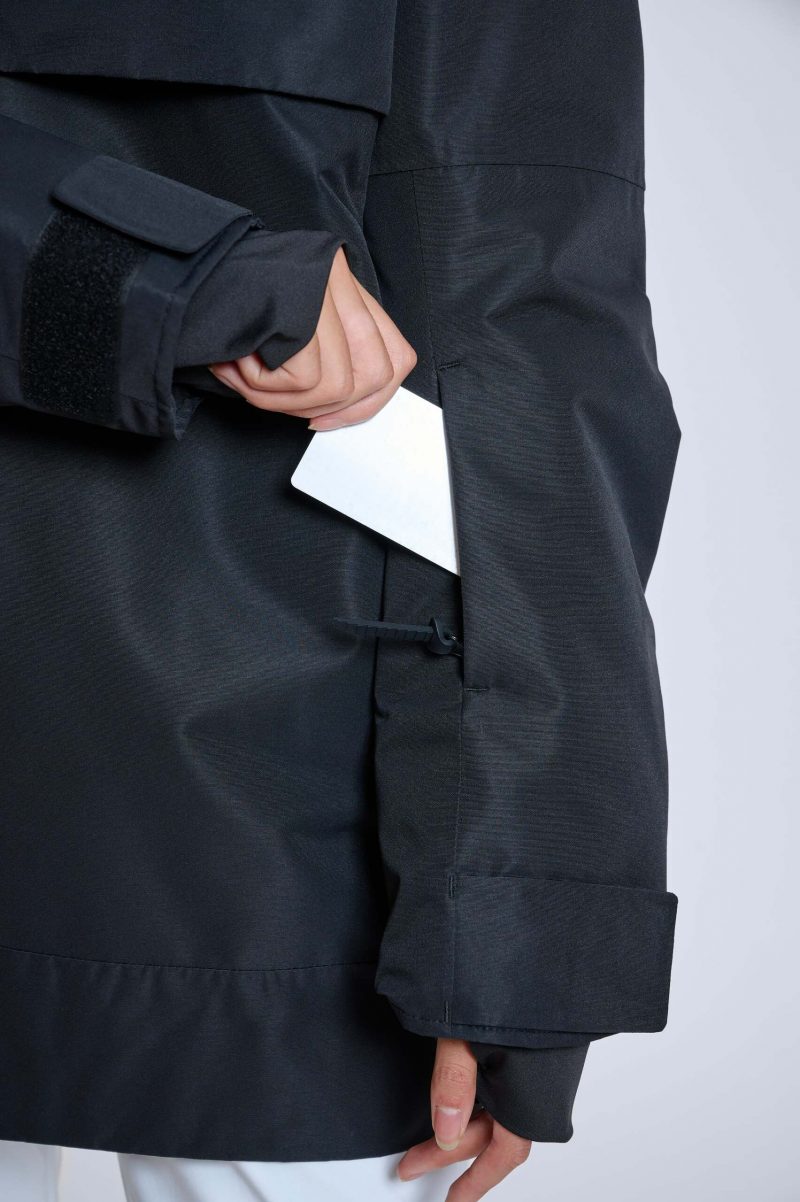 Lift pass pocket
Keeping your lift pass in the lift pass pocket gets you through the lift line without hassles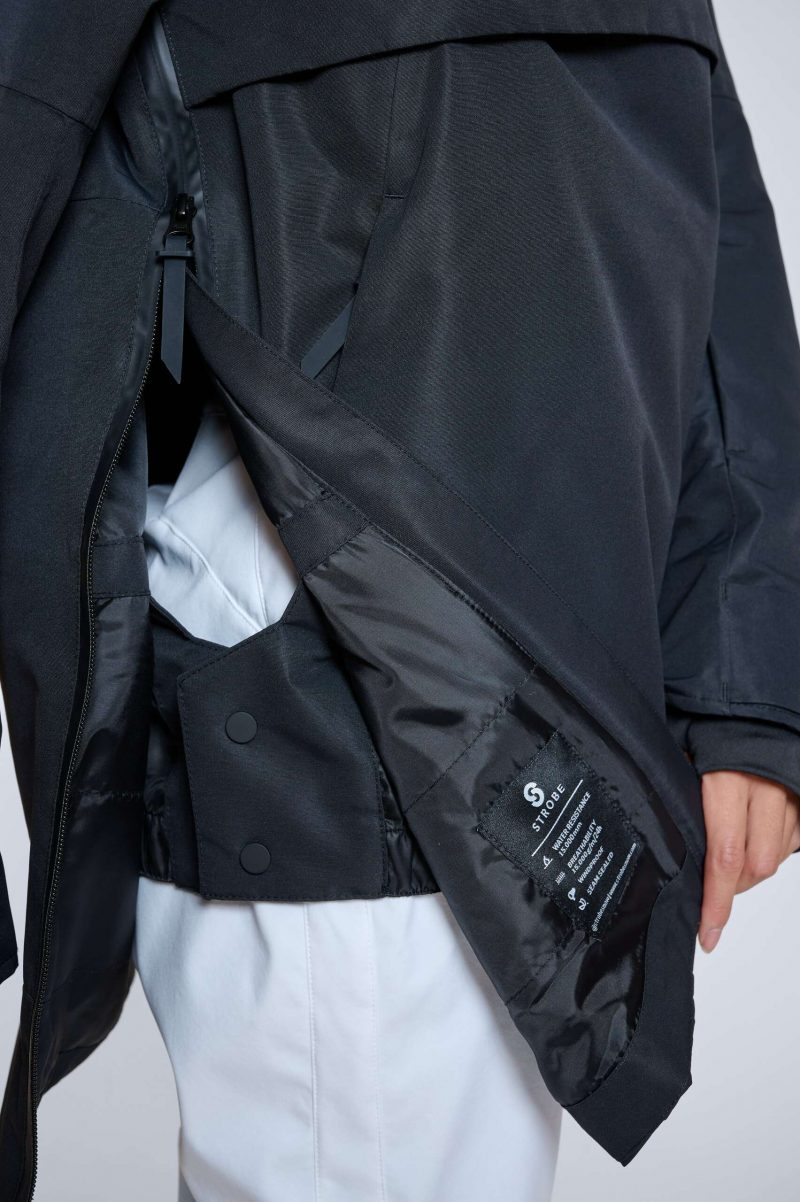 Elastic snow skirt
An elastic snow skirt keeps unwanted snow out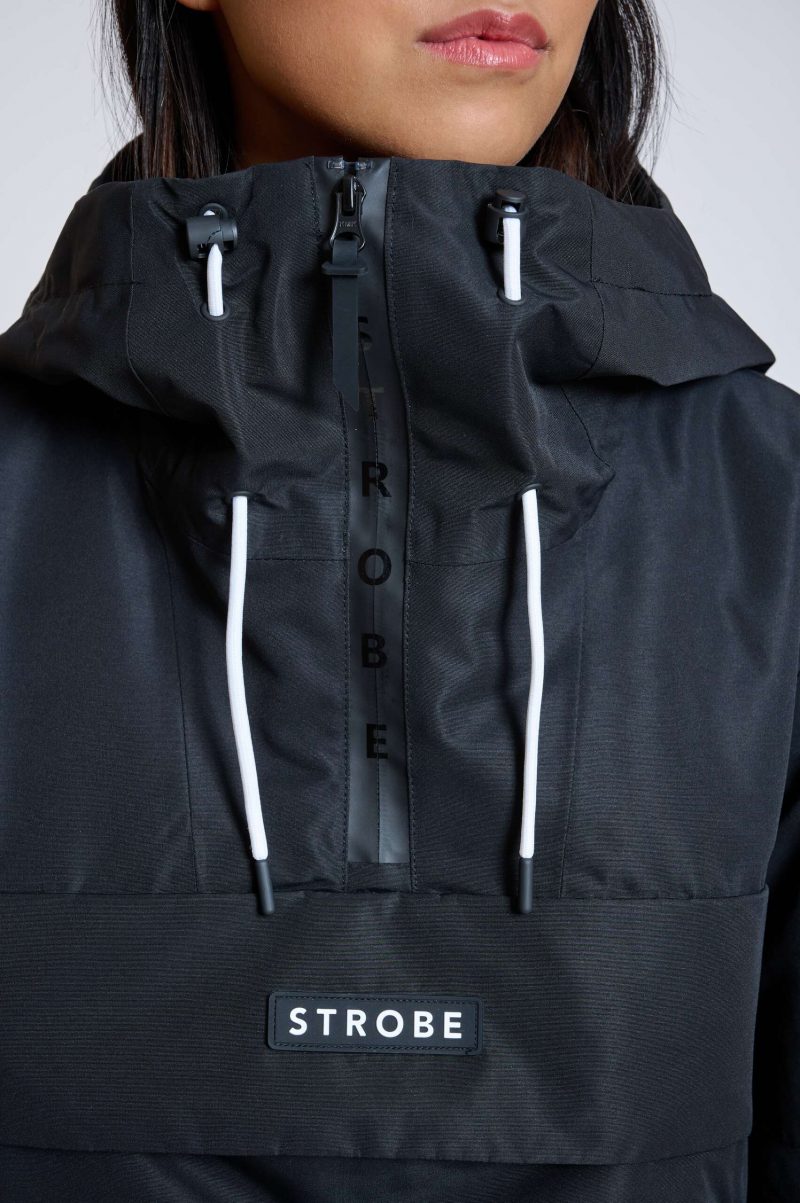 Interchangeable cord system
Our Interchangeable cord system gives you an easy way to change your look every day. If you want another color on your cord, just change it yourself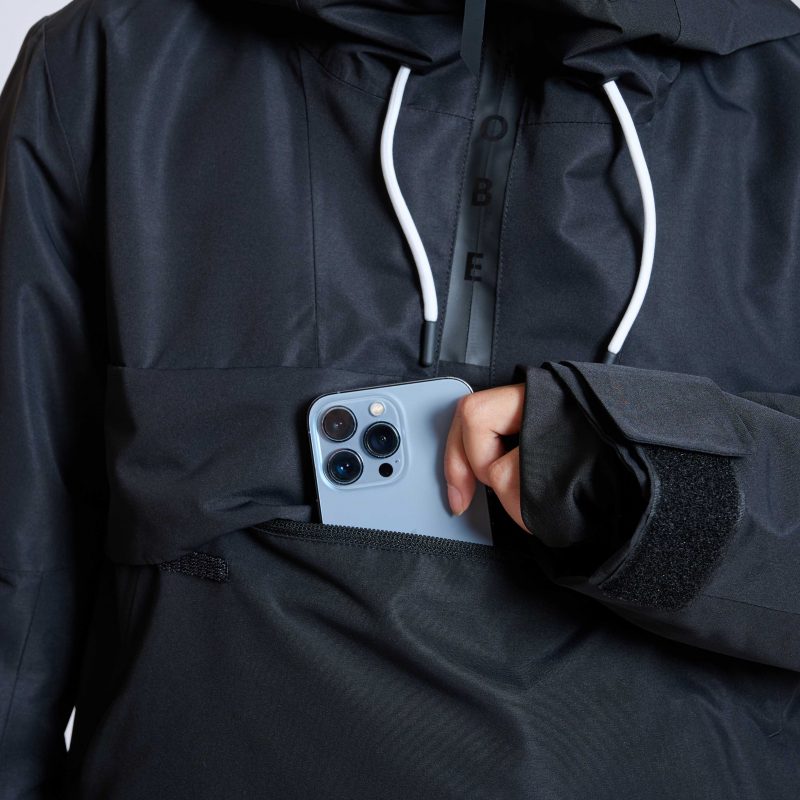 Media pocket
A small pocket within the chest pocket keeps your phone in place
Technical Specification
Composition: Shell fabric in 100% recycled Polyester Taslan
Insulation: 60 gram in body, 40 gram in hood and sleeves - Dexfil soft
Lining: 100% polyester
Fit: Straight fit
Breathability: 15k
Waterproof: 15k
Helmet-fitted double-adjustable hood
3-way ventilation zip for easy access
Fully taped seams
Lift pass pocket
Elastic snow skirt
Wrist gaiters with thumbholes
Media pocket in polytricot (inside the flap pocket)
Adjustable hem
Oversized adjustable velcro cuff
Polytricot soft Inner front flap
Interchangeable cord system